The ALCS starts tomorrow night.......Josh Beckett and C.C. Sabthia take the mound for the Sox & Indians.
Sabathia is 1-1 with a 2.35 ERA in his career at Fenway Park.
Beckett is 3-2 with a 1.74 ERA lifetime in the postseason.
I don't know about you guys--but I never liked the playoff broadcasters and wished I could still listen to Remy & Orsillo instead. I saw the comic belw and laughed--so I figured I'd share it...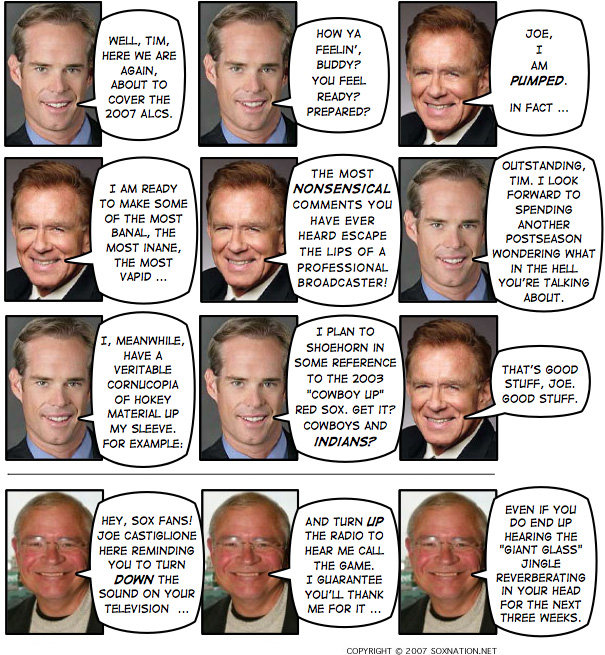 IN OTHER NEWS: Jonathan Papelbon has won the DHL presents the MLB Delivery Man Of The Year....congrats Paps,you deserve it.